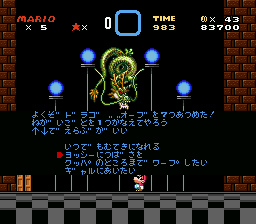 A Dragon Orb is a special item in Brutal Mario. Although they are optional, they will give the player a special reward if all of them are collected.
Locations
Edit
There are seven Dragon Orbs, each in a Koopalings' Castle. Each are in a secret location, well hidden by the Koopalings:
Take them to Bowser's Castle and...??
Edit
After finding all the orbs, go to Finish! Bowser Keep, and head into the door at the beginning. You will see all your orbs, and the dragon Shenlong will be summon. He will grant you one, and only ONE, of these wishes, so choose wisely:
Gain temporary invincibility by pressing L. Only works once per level.
Unlimited Yoshi wings per level.
A door that leads right to Bowser.
Be warped to the incomplete final boss (Does NOT work).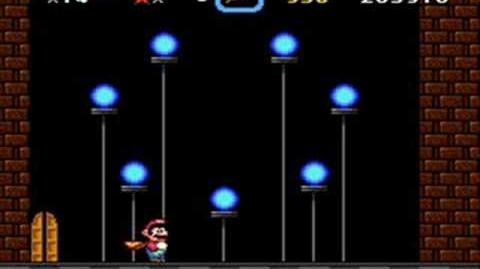 The collection of the seven orbs is a reference to Dragon Ball Z, which has the identical concept.